As 2019 comes to a close, we have compiled a list of serial killers who have been apprehended this year. Some started and ended their serial killing spree this year, while others have been in the game for decades. Some cases had even gone cold before some chance discovery or unrelated investigation set police in the direction of the killer.
SEE ALSO: 10 CREEPY THINGS KILLERS HAVE DONE TO DEAD BODIES
Some of the most interesting serial killer tales came from nations like Nigeria, Botswana, and South Korea, which had formerly managed to remain under the radar for serial killings. The rest are from India, South Africa, and, of course, the United States.
8Julius Mndawe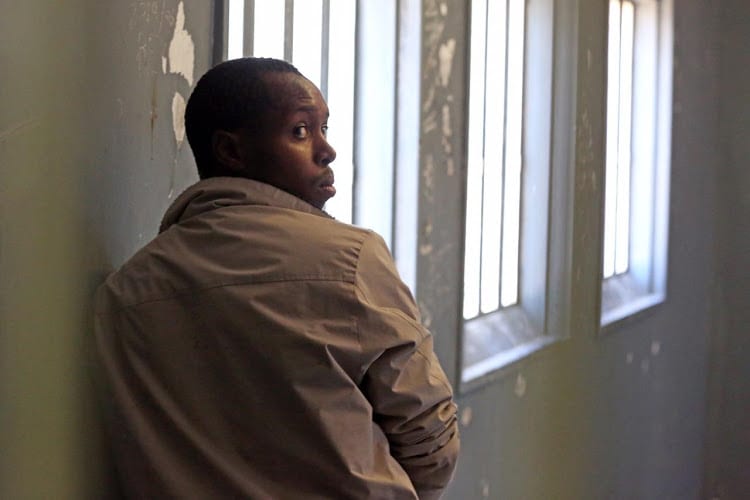 In July 2019, officers of the South African police service charged 25-year-old Julius Mndawe for murdering four women and a girl. The oldest of the women was 24, two were 17, and the fourth was 19. The girl was 15.
Mndawe started his murder spree in January 2018 when he either strangled or stabbed his first victim to death in his home. He buried her remains in his garden before planting fruits and vegetables over her. His other victims were murdered and buried in a similar fashion.
The killings continued until May 2019, when he was arrested for the murder of 24-year-old Tokie Tlaka. Mndawe later confessed to four other murders during interrogations. The murders earned him the name "Masoyi Monster," after the town of Masoyi where he lived and committed the crimes.
Mndawe appeared in court for the first time on July 16, 2019. His trial turned tense after an angry crowd surrounded the courthouse and requested that the police hand him over for lynching. The police refused, and the crowd tried forcing their way in.
While the armed officers managed to keep the crowd out, the attempted break-in was enough to make Mndawe fear for his life. He got so afraid that he dropped his bail application over concerns that he might be murdered outside the prison.
While Mndawe remains remanded in prison, the aunt of one of his victims has made a second request for his release. She actually demanded that he be handed over to the public for instant justice instead of returning him to court. His July 2020 court appearance was postponed until October pending additional forensics results. His trial is still ongoing as of July 2021.[1]
7Deangelo Kenneth Martin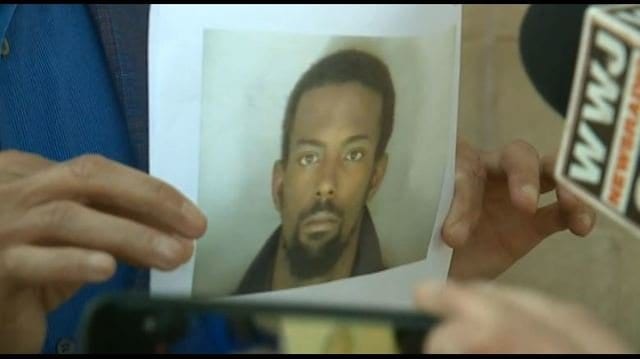 Sometime in the first half of 2019, police officers realized they had a serial killer on their hands after finding the remains of three women in abandoned homes in East Detroit. The remains of the women were found kneeling on the floor with used condoms nearby.
The condition of the corpses bore similarities to another woman whose remains were found in another abandoned home a year earlier. DNA tests linked the condoms to Deangelo Kenneth Martin. Police were still trying to establish a strong case against Martin when he was arrested for physically and sexually assaulting an unnamed 26-year-old woman on May 7, 2019.
Martin had dragged the woman from the streets into an abandoned home—the same house in which one of his victims was found—and tried raping her. She made a lucky escape after stabbing him. Police initially arrested another man over the assault but promptly released him after Martin was arrested. Martin still had the stab wound at the time of his arrest.
Martins has been charged over the assault on the 26-year-old woman with additional charges for the rape of the four women coming in after his initial arrest. Police also say Martin is suspected of the attempted rape of another woman and possibly several other murders, including a 64-year-old woman who remains missing.[2]
6Robert Hayes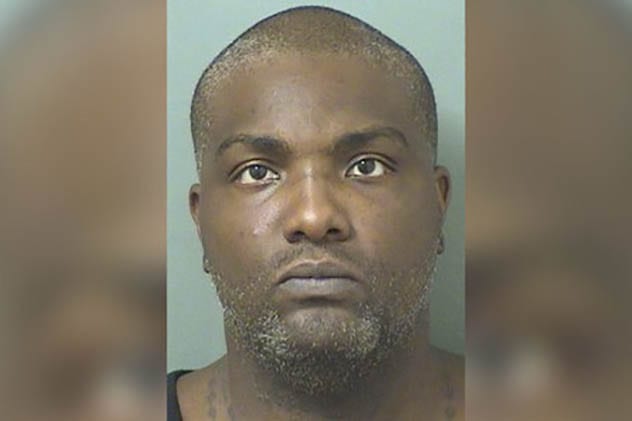 Between 2005 and 2006, the city of Daytona Beach, Florida was plagued by the activities of an elusive serial killer who murdered four women. The man lured all four women into his vehicle before shooting and dumping their bodies in remote areas.
His first three victims worked as prostitutes whilst also maintaining regular jobs. However, the fourth victim was not a prostitute. Police say this is a common tactic among serial killers. They often start killing prostitutes (due to ease of access and anonymity) before switching to regular women.
The killer laid low until he was arrested in September 2019. He was revealed as 37-year-old Robert Hayes. Curiously, Hayes was originally arrested over the 2016 murder of 32-year-old Rachel Bey. He was linked to the serial killings after DNA recovered from Bey matched the one retrieved from three of the four women he murdered a decade earlier. Hayes is currently being charged with four counts of first-degree murder for the killings of Laquetta Gunther in 2005, Julie Green and Iwana Patton in 2006, and the 2016 murder of Rachel Bey. Prosecutors are seeking the death penalty for Hayes.[3]
5Gracious David-West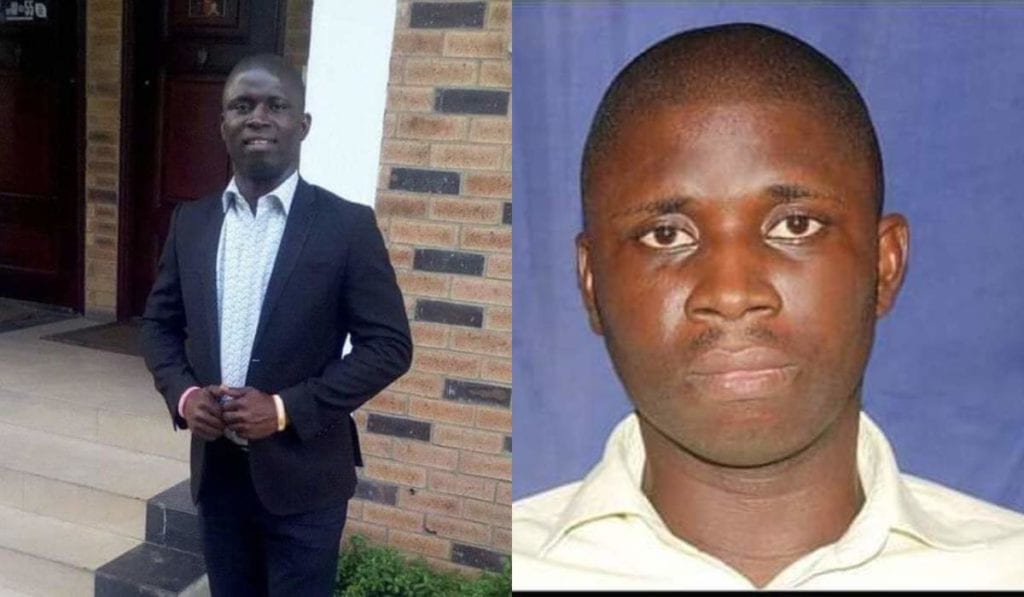 Nigeria is more well known for its scammers than for its serial killers. However, it seems the country just got its first—at least officially—this year. The killer is Gracious David-West, who was arrested over the murder of 15 women in Port Harcourt, Nigeria, this year.
David-West committed all 15 murders within a very short span of two months. It was so short that he killed three women in just one weekend. His mode of operation was to lure the women to hotels where he strangled them to death after food and sex.
David-West revealed he often woke up at night and put a knife to the necks of the girls, threatening to slaughter them if they shouted. He later increased the volume of the television before tying them with makeshift ropes he made from the pillowcases. He strangled the women to death thereafter.
During interrogations, David-West confessed he often had "an irresistible urge to kill." This made him lurk around the streets to hunt for his victims. He said he felt sorry and cried after every murder until, of course, the urge returned.
The state police chief, Mustapha Dandaura, obviously inexperienced when dealing with serial killers, blamed the victims for having sex with strangers. Thankfully, the state government later apologized for the statements of the police chief.
There are some indications that Gracious was not working alone. He is a confirmed member of the Deebham gang, an affiliate of the Nigeria-based Klansmen Konfraternity group, renowned for murders, crimes, black magic, and kidnapping for ransom. The group does not have a reputation for raping women, though. Gracious denied they were involved and said he was working alone.
In October 2020, David-West was sentenced to death (by hanging according to the judge).[4]
4Simba Mamphori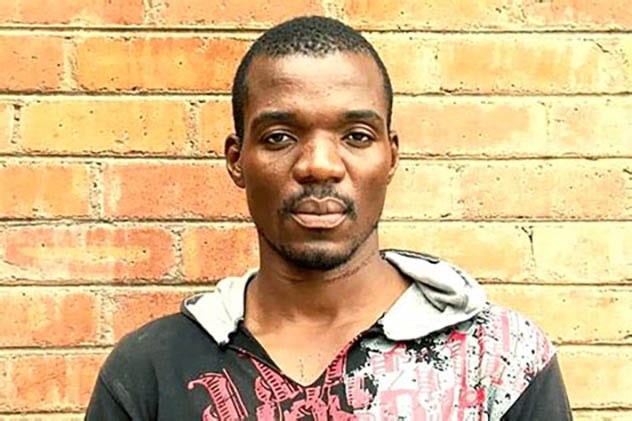 On April 2, 2019, police officers in Botswana picked up 31-year-old Simba Mamphori, a former Botswana army officer, over the serial murder of four women. Mamphori had claimed his last victim, a 34-year-old woman, a few days earlier. A week before then, he stabbed another 39-year-old woman to death. He committed the two other murders in 2016 and 2018.
Police suspect Mamphori dated all four women before murdering them. Mamphori remained quiet and barely said anything when he appeared in court. However, he turned violent and attempted to kick the camera out of a photojournalist's hands trying to take his picture as he left the court. Mamphori also gave the journalist a short chase, even though his hands and legs were cuffed. The journalist darted off and made a lucky escape. Mamphori later asked the court to send him for a mental examination because he couldn't believe he had committed the murders.[5]
3Kaluwa Patel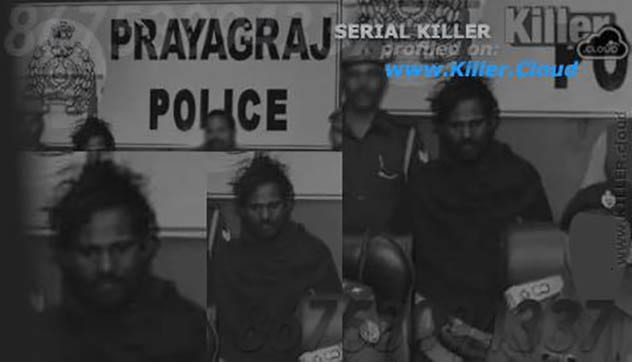 On January 25, 2019, police officers in Uttar Pradesh, India arrested 38-year-old Kaluwa Patel (aka Sai Baba) over an attempted murder he committed a few moments earlier. Patel later confessed to murdering ten people within six months in 2018. Police knew about the additional murders.
The killings startled them so badly that they launched the aptly named Operation Serial Killer to find the murderer. However, Patel's arrest was a coincidence, occurring after CCTV captured him attacking someone with an ax during a Hindu religious festival in Prayagraj.
Police promptly tracked Patel down and arrested him before he left the festival. It was discovered that Patel still had the murder weapon, a bloodied ax, on him. Police soon linked him to the earlier murders. They also determined that he had attempted to kill two fortunetellers during the festival.
Patel claimed he killed people because they made fun of his looks. Most of his victims were homeless laborers who slept on pavements. He monitored them during the day and attacked them while they slept at night. He killed them instantly with a blow to the throat with his ax.[6]
2Lee Chun-jae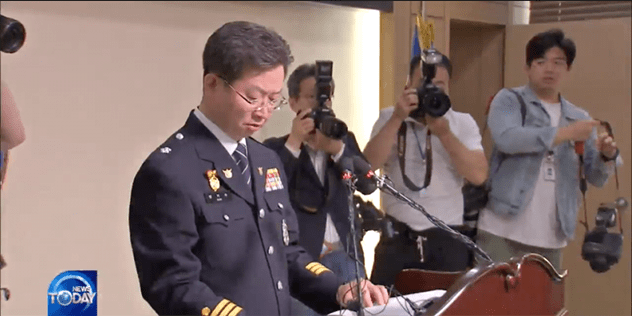 Between 1986 and 1991, the city of Hwaesong, South Korea, was haunted by the activities of an elusive serial killer who murdered nine women before suddenly disappearing. All nine women were raped before they were strangled to death with their own clothes. The murderer remained unknown until September 2019, when DNA evidence revealed him to be Lee Chun-jae.
Unbelievably, the 56-year-old Lee would not be charged for the murders because South Korean law has a statute of limitations of 15 years for murder. However, Lee is serving a life sentence for raping and murdering his sister-in-law. He has been in prison since 1994, three years after he committed the last Hwaesong murder.
Lee later confessed to raping or attempting to rape 30 women. Police also accuse him of murdering five more women outside the nine he killed in Hwaseong.[7]
1Madan Bhavanlal Nayak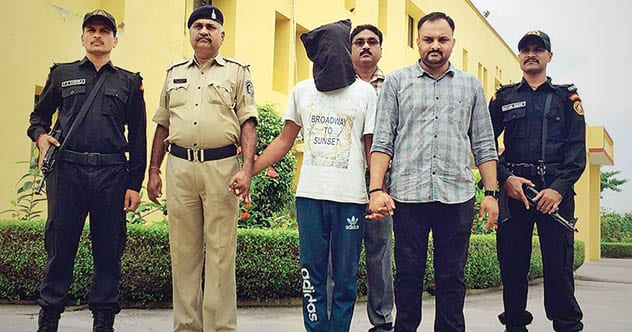 In September 2019, police officers in Gandhinagar, Ahmedabad, India, arrested 36-year-old Madan Bhavanlal Nayak for killing three people between October 14, 2018 and January 26, 2019. Nayak's motivation was robbery but on three occasions he shot his victims for fear of being recognized later.
He ended his murder spree after seeing a photo of himself on a wanted poster. Police had taken the photo from CCTV footage. He later moved, cut his hair, and grew a beard and mustache to make himself unidentifiable. That clearly didn't work as police finally tracked him down to the restaurant he ran with his wife.
Nayak always shot his victims in the head and retrieved the spent shell after every shooting so ballistic experts would not determine the weapon he used. He had learned both tactics from the Indian crime series, Crime Patrol. He also watched YouTube videos to learn how to shoot.
Nayak was so clever that he evaded several forensic experts, psychiatrists, and officers drafted from special units to catch him. He also knew the locations of most CCTVs and avoided committing crimes in their vicinities so seeing his own face on a wanted poster must have disturbed him immensely.[8]